Welcome to Chipola Divers!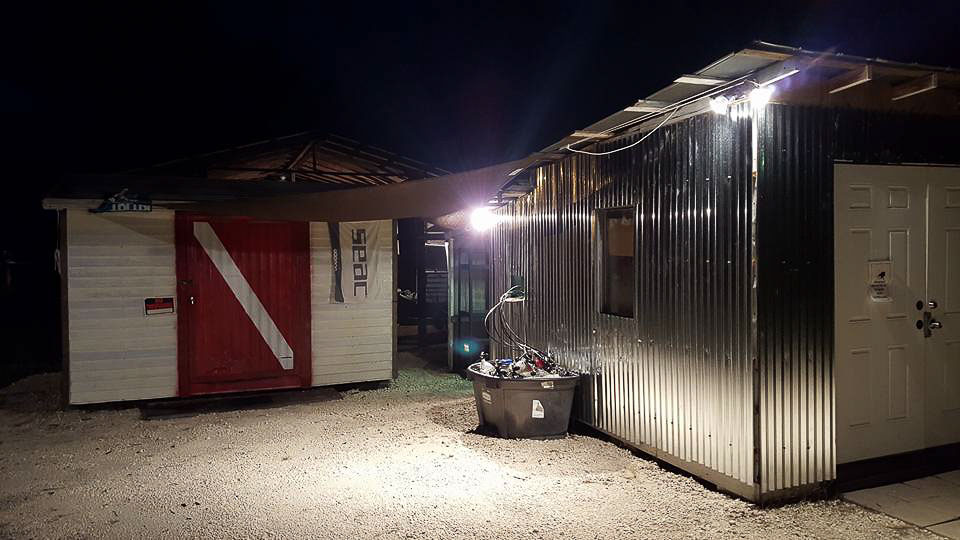 Chipola Divers began as a full service dive center located just minutes from some of the best caves in North Florida at 5010 Fort Rd in Greenwood. Since retiring we have scaled down operations but we still offer overnight accommodations, several lines of products, self-serve gas fills to our overnight guests, and gas fills to all others by appointment. We have almost 10,000 cubic feet of banked 30% Nitrox. We also bank Trimix and O2. You can get any custom mix you like. All gas fills (except air) are charged by the cubic foot.
Our fill-station is open 24/7 to our overnight guests and to others by appointment. Back your vehicle right up to the fill station. Our whips are long enough to fill your tanks without removing them from your vehicle or you can choose to use the water bath. There's enough lighting you can do this anytime of day or night, which makes it perfect for our overnight guests! We'll settle the total tab for overnight accommodations and fills at the end of your visit. Cash, check, credit cards, PayPal, and Venmo are all welcome.
We also carry a small line of scuba diving gear from OMS, SEAC, Big Blue Dive Lights, Armadillo Sidemount System, and more! So if you end up needing to replace a hose, pick up some additional spools, or anything else, let us know..
---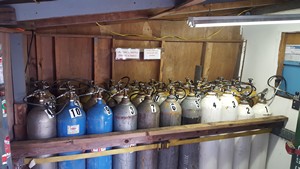 ---
---
---
---

Chipola Divers is the home of the world's first Almost Comprehensive Guide to Sidemount Diving!
Rob Neto is known throughout the world as an expert in sidemount diving. And he has compiled a lot of his knowledge into An Almost Comprehensive Guide to sidemount diving. The 1st edition was released in 2015 and was a huge success. A few years later Rob began working on the 2nd edition of the book. A lot had happened since writing the 1st edition and this resulted in the 2nd edition being more than twice as long as the 1st edition. The 2nd edition was released in 2020 and has already sold almost as many copies as the 1st edition did in 5 years!
Sidemount Diving has been so popular that it is now being translated into several languages! The German edition, released in 2022, was the first such effort with the bulk of the work being done by Dirk Lehmann, a sidemount diving instructor living and diving in Germany near Hamburg. Books can be purchased directly from Taucher-Technik in Hamburg or through Amazon.
The Spanish edition, completed with the assistance of Ivonne Flores of Cozumel Abyss Divers, was released in the first part of 2023. It can be purchased at Chipola Divers and on Amazon.
The Dutch edition, with the bulk of the work being done by Jurry de Vries, a sidemount diver living in the Netherlands, is in its final editing stage and should be released by the end of May 2023!
Rob is currently working on French and Portuguese translations to be released in 2024.
Click on the book cover below and get your signed copy today!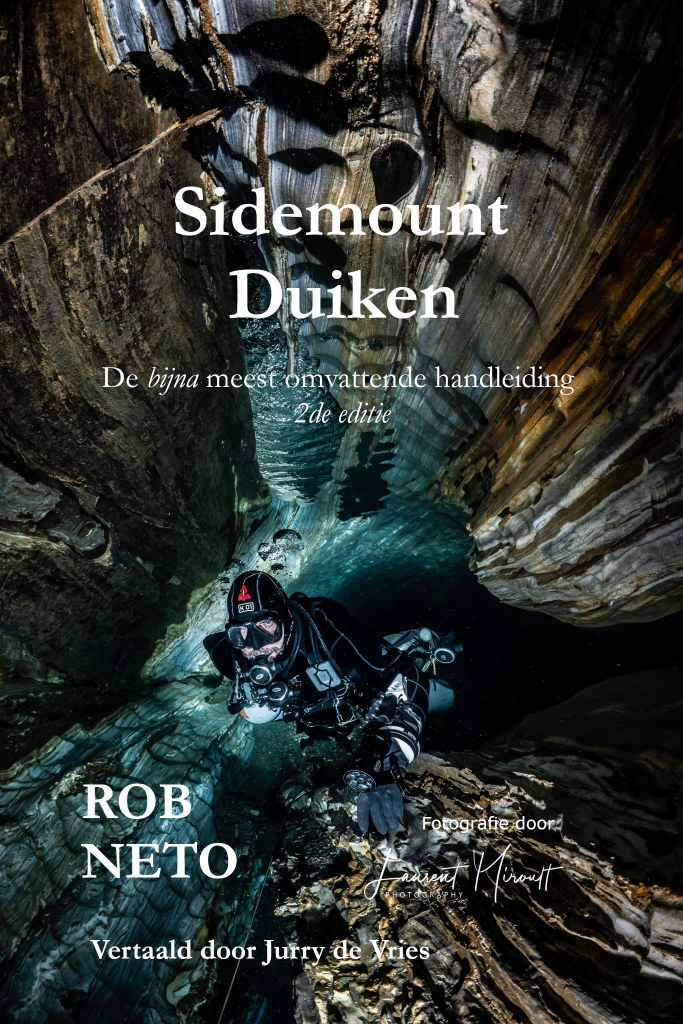 Binnenkort beschikbaar!
---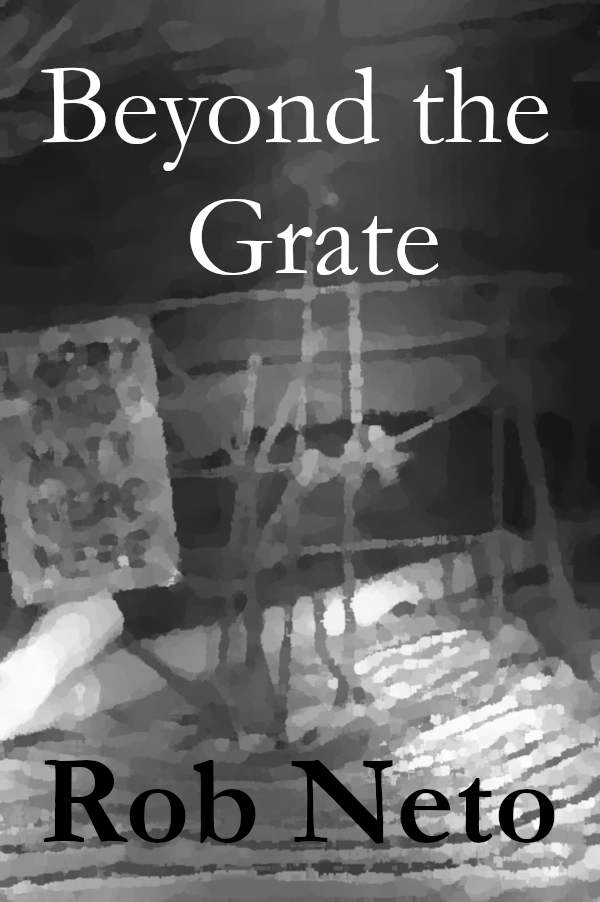 Also soon to be released – Rob's 1st fiction thriller – Beyond the Grate
---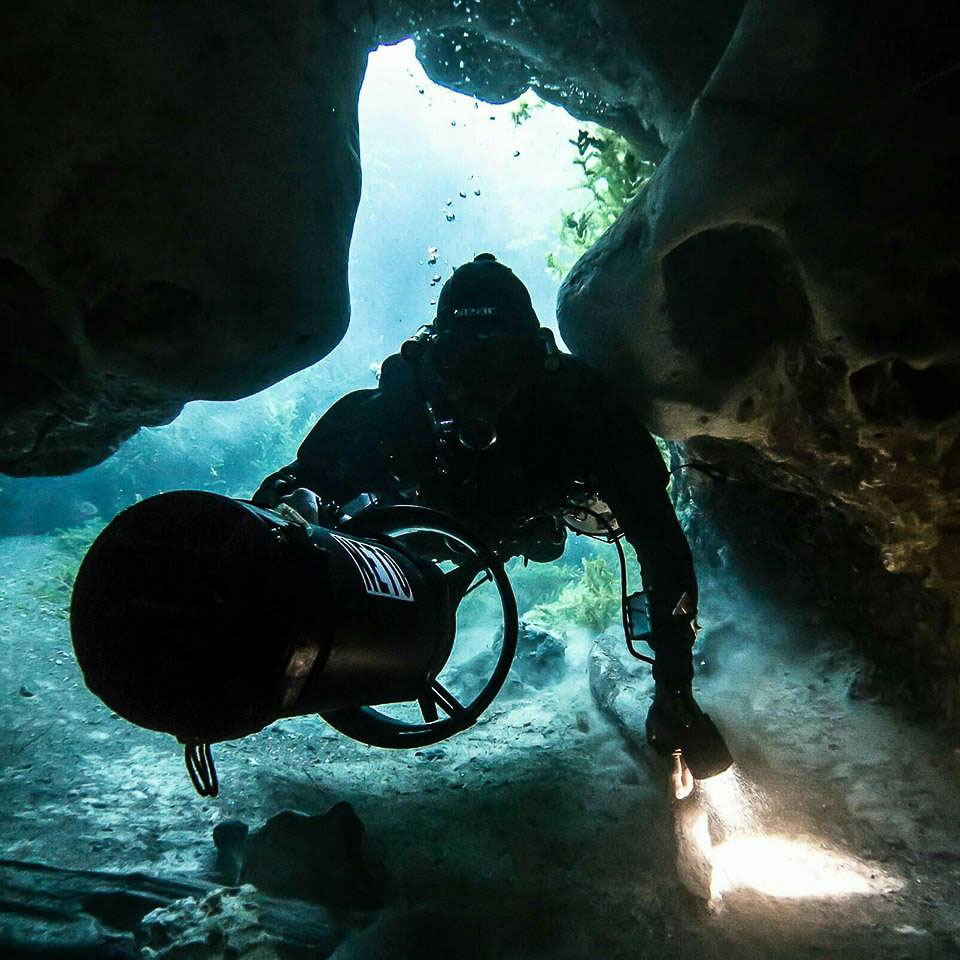 ---
Chipola Divers, LLC 5010 Fort Rd. Greenwood, FL 32443 chipoladivers@gmail.com
---
Banner photos by Laurent Miroult
---