At Chipola Dive Center we offer to our overnight guests a 24/7 self-serve fill station that banks nitrox and oxygen for your convenience. Reserve your stay at Caverns Cottage and have access to this great service! Don't rush your dive just to get to the fill station before it closes. Take your time, head back to the Cottage for a shower and dinner, then start filling your tanks at your leisure, even after sunset, at our well lit fill station.
We also offer fills by appointment to divers not staying at Caverns Cottage. Contact us for details.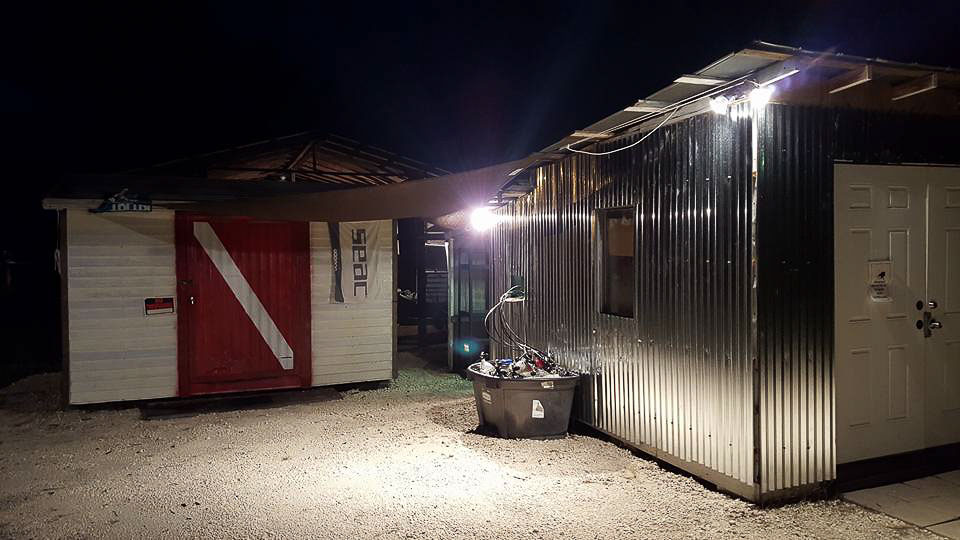 Need a custom mix? We are available by appointment to do custom nitrox and trimix fills.
Nitrox – 20 cents/cf
Oxygen – 55 cents/cf
Helium – $2.50/cf
Air – $8/tank
---
We have a variety of rental equipment for your diving needs. See the list below for items and fees.
Tanks – $7.50/tank/day
DPVs – $75/day
Primary dive light – $15/day
BCD – $15/day
Boats
Canoe (comes with roof rack for easy transport) – $10/day
Outboard motor – $15/day
Jon boat with motor (requires trailer hitch) – $35/day
Ask about multi-day rates.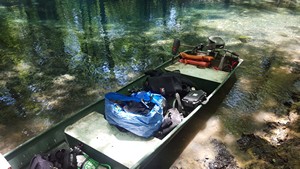 Interested in something not listed here? Ask because we probably have it.
---